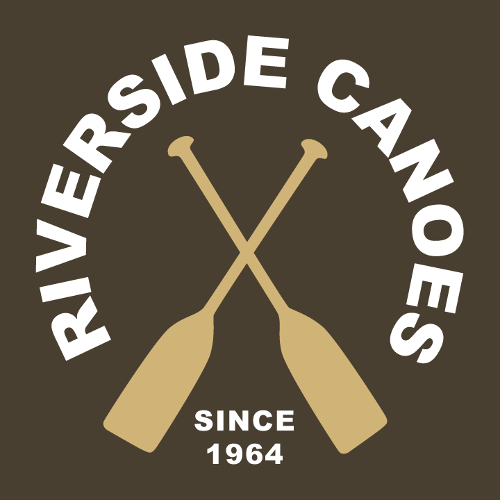 About Riverside Canoes
Riverside Canoes is a popular place to rent kayaks, canoes, and tubes to float down the Upper and Lower Platte River. Riverside first opened its doors in 1964 when canoes were the most popular river vessel, nowadays; most people use kayaks.
The Platte River is 29.5 miles long and runs from Lake Dubonnet near Lake Ann westward thru Platte Lake and eventually all the way out to Lake Michigan. There are 2 popular sections of the river to kayak – The Upper Platte and The Lower Platte. The Lower Platte is much easier and shorter. The Upper Platte is longer and much more challenging. Both sections are a lot of fun. The Lower Platte gets really busy during the summer and especially on weekends. The Upper Platte is significantly less crowded.
The Upper Platte is swifter and longer than the Lower Platte. It's about a 3 – 4 hour paddle depending on how many stops you make. The river is about 2 to 3 feet deep in most places. There are several quick turns and overhanging branches to navigate. A novice kayaker should expect to tip over at least once on this stretch of river but an intermediate kayaker will most likely make the whole stretch without getting wet. The "Put In" is at Veterans Park located on US 31 West of CR669/Maple City Highway and near the Fish Hatchery. The end point is at Deadstream Rd. just before the Platte River goes into Platte Lake. There's parking on the shoulder of Deadstream Rd. at the "Take Out".
The Lower Platte river trip takes about 3 hours or so, depending on stops. It starts right across the river from Riverside Canoes at M22 and Lake Michigan Rd. 10 miles south of Empire. The Lower Platte runs through loon late and goes all the way to Lake Michigan at Platt River Point. The Lake Township Park is located at the end of your trip with picnic tables and BBQ Grills. There's good swimming at the park and you can wade across the river for a walk along the Lake Michigan beach.